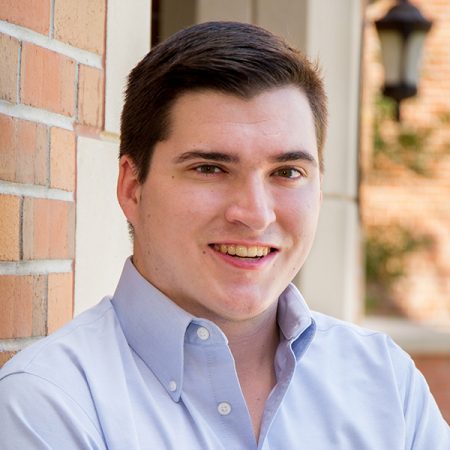 Florida State University history and political science student has won the Undergraduate Essay Prize from the North American Conference on British Studies.
Colby Ellis, a native of Tallahassee and graduate of Chiles High School, received the award for his essay "William III and the Decision to Accept a Joint Constitutional Monarchy." The essay was originally submitted as a research paper for Professor Chuck Upchurch's course "Stuart England," which discusses the history of England from the reign of James I to the death of Queen Anne in 1714.
"Colby is an outstanding student," said Upchurch, a member of NACBS. "He identified the themes he was most interested in early in the semester and then was relentless in working through the existing secondary literature. By keeping his work tightly focused, he was able to construct an original analysis on an important historical controversy. This is a great accomplishment, especially given the time constraints of the class."
The essay explored the decision by Britain to become a constitutional monarchy, whichcurbed the monarch's power significantlyand established parliamentary supremacy.
The research Ellis is doing as a history major is preparing him to pursue a law degree. Ellis, who participated in the FSU College of Law's selective Summer Undergraduate Program, is currently applying to law school and says FSU is his top choice.
"I believe that studying history has really improved my critical thinking skills and prepared me for the next step, which is law school," Ellis said. "To succeed in law school, you have to have a lot of exposure to reading and writing. I felt that history would be a good major to choose that would give me exposure to the research process, working with primary and secondary sources and constructing research papers."
Ellis, the second Florida State student in the past three years to win the contest, earned a $100 stipend for his prize-winning essay. The award will be announced at the annual meeting of the NACBS, which is a scholarly society dedicated to all aspects of the study of British civilization.