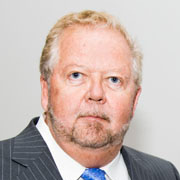 Professor of Neurology
Dr. Maitland has been a faculty member of the FSU College of Medicine since its inception. He is a professor of neurology in the Department of Clinical Sciences. He currently serves as director of the National Parkinson's Foundation Clinic, the Multiple Sclerosis Center and the Movement Disorders Center, and he also co-directs the FSU/TMH Neuro-cognitive Neuro-linguistics Rehabilitation Research Center.
Maitland is an expert on neuro-ophthalmology, or how the nervous system affects visual function and motor performance in both healthy elderly people and those with degenerative disease.