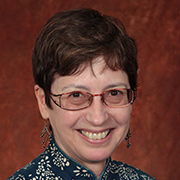 Professor and former Director, Florida Blue Center for Rural Health Research and Policy
Dr. Bellamy received her Ph.D. from the Johns Hopkins University School of Hygiene and Public Health. She works within the Division of Health Affairs to provide a rural perspective for the research and programmatic efforts of the various centers. As Center director, she promotes and develops funded rural programmatic collaborations within the college of medicine in support of healthy rural communities. As a faculty member in the Department of Family Medicine and Rural Health, she participates on the rural health team working to develop and improve the Department's rural health educational efforts.
Bellamy's research focuses on assuring access to quality health care for rural and underserved populations. She has expertise in needs assessment, program development and implementation, evaluation and policy research.
(850) 644-3454
gail.bellamy@med.fsu.edu