Clerkship Director, Emergency Medicine - Tallahassee
Dr. Escobar is the Medical Director of the Bixler Emergency Center at Tallahassee Memorial Hospital. He specializes in emergency medicine and pediatric emergency medicine.
(850) 431-0751
javier.escobar@med.fsu.edu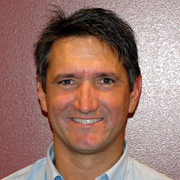 Education Director/Clerkship Director Pensacola Campus, Emergency Medicine
Dr. Stavros is the Education Director for Emergency Medicine. He coordinates the emergency medicine curriculum and training of third- and fourth-year medical students at the Pensacola Regional Medical School Campus.
Dr. Stavros is board certified in both Emergency Medicine and Addiction Medicine and is a fellow for the American College of Emergency Medicine and for the American Society of Addiction Medicine.
(850) 494-5939
mark.stavros@med.fsu.edu