This message to all faculty and staff has been approved by Jane Livingston, Associate Vice President and Chief Information Officer. 
Information Technology Services (ITS) and the Office of Distance Learning (ODL) have teamed up to create recommendations for how to secure Zoom meetings and class sessions and help ensure FSU has a safe and welcoming learning and gathering space. 
Today's tip is: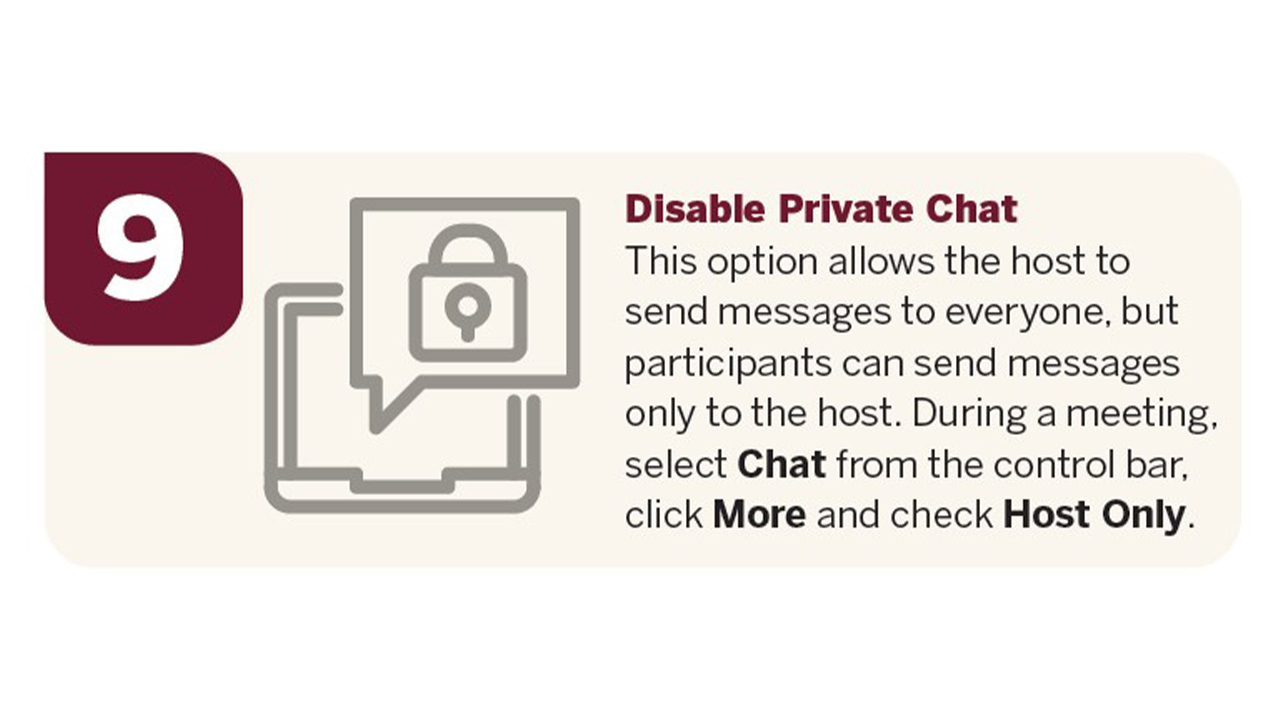 Disable private chat. This option allows the host to send messages to everyone, but participants can send messages only to the host. During a meeting, select Chat from the control bar, click More and check Host Only.