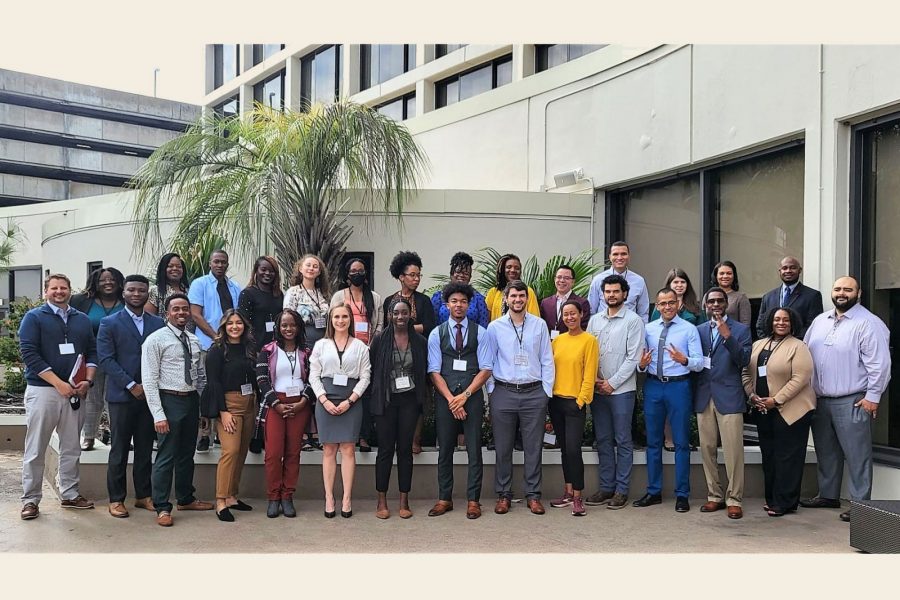 This past November, more than 20 Florida State University graduate students from underrepresented populations were honored at the 37th McKnight Annual Fellows Meeting in Tampa for having received the McKnight Doctoral or Dissertation Fellowship.
The Florida Education Fund's (FEF) McKnight Doctoral and Dissertation Fellowship Programs are designed to address the underrepresentation of African American and Hispanic faculty at colleges and universities in Florida by increasing the pool of citizens qualified with doctoral degrees to teach at the college and university levels.
The 2020-2021 and 2021-2022 cohorts attended alongside the recent graduates, who were honored during a jacketing ceremony.
The Doctoral Fellowship provides $17,000 per year in tuition, fees and stipends for up to five years. The Dissertation Fellowship Program provides up to one year of support to individuals working to complete dissertations in STEM disciplines with a stipend of up to $12,000.
Since their inception in 1984, the McKnight Doctoral and Dissertation Fellowship Programs have graduated 790 Ph.Ds. from nine participating universities in Florida. FSU students have been awarded 273 of the coveted fellowships to date, with 45 fellows currently matriculating.
"Both cohorts represent the longstanding commitment of The Florida Education Fund and The Graduate School to increasing the diversity of underrepresented faculty in academia with Ph.D. degrees," said Adrienne Stephenson, assistant dean of The Graduate School and university liaison to the McKnight Fellowship Program. "The diversity in their disciplines, their lived experience and perspective, knowledge and expertise are critical in shaping the future of higher education."
In addition to the Annual Fellows Meeting, recipients of the McKnight Fellowships are invited to attend conferences, institutes and workshops throughout the year that inform, train, and connect the Fellows at various institutions throughout Florida.
Four students were awarded the McKnight Dissertation Fellowship for the 2021-2022 academic year:
Victor Kásper, College of Education, Curriculum and Instruction
As a middle and high school science teacher, Kásper noticed that students were often seen through a deficit lens, leading to them feeling marginalized, isolated and neglected. Their experiences are what motivated Kásper, a first-generation immigrant from Nicaragua, to be the first in his family to earn a doctorate. His research aims to support the development of culturally responsive STEM teachers as the student population becomes more diverse.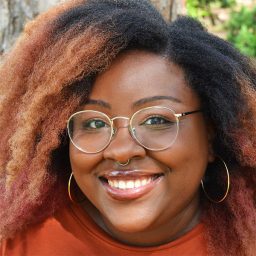 Chélynn Randolph, College of Health and Human Sciences, Marriage and Family Therapy
Randolph's research focuses on how Black Americans overcome stigma to seek help and treatment. She eventually wants to be a professor in a clinical-based marriage and family therapy master's program while also maintaining her own private therapy practice.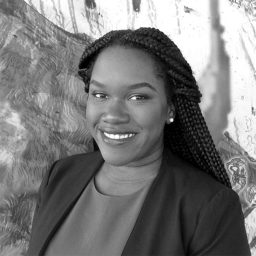 Brittany Brewster, College of Education, Higher Education
Brewster's research centers on the experiences of Black women doctoral scholars exploring the role of scholarly identity within their academic journeys, highlighting the negotiations Black women doctoral students make in support of their well-being as scholars.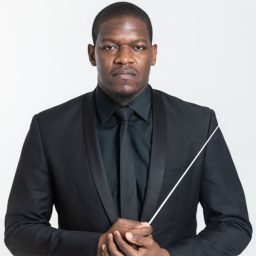 Jeremy George, College of Music, Music Education
George's research examines the influence of Gospel music on the way music educators teach jazz. After completing his doctoral studies, George hopes to attain a position in higher education as a Music Education professor and to eventually run a jazz program.
Eight students were awarded the McKnight Doctoral Fellowship for the 2021-2022 academic year:
Keturah Young, College of Education, Education Policy and Evaluation
The first in her family to earn a doctoral degree, Young's research focuses on the Black student experience, specifically on Black women and Black queer students. Her work aims to spotlight these experiences to create a more equitable, comfortable and safe environment for these students.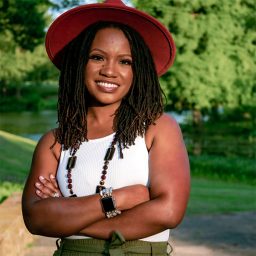 Rose Archer, College of Social Sciences and Public Policy, Sociology
Archer's research explores the cultural and institutional factors that impact maternal morbidity and mortality rates in African American communities and the historical and current resurgence of community-grounded birth work. A Board-Certified Chaplain (BCC) with a Master of Divinity (M.Div.) from Duke University, Archer is also interested in differences in religious identities and coping resources.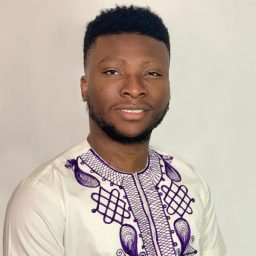 Alaba Ilesanmi, College of Music, Musicology
Ilesanmi's research broadly focuses on African and African diaspora music, exploring the rich intercultural influences among the Black Atlantic cultures as they intersect with the themes and issues of identity, representational and cultural politics, intersectionality and globalization.
Mark Buckwalter, College of Business, Finance
Buckwalter's research investigates corporate finance and the long-term repercussions on company performance that could result from decisions made by a firm's management.
Annais Muschett Bonilla, College of Arts and Sciences, Ecology and Evolution
Bonilla studies spontaneous birth in cartilaginous fish, like sharks and rays. The trait potentially evolved long ago and can teach scientists more about the evolution of species.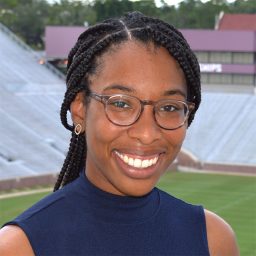 Shaylyn King, College of Communication and Information, Communication Science and Disorders
King's research interests focus on non-mainstream dialects of English and language and literacy acquisition in minority children, particularly on the perpetual achievement gap amongst minority students and their peers. The goal of this work is to help educators better understand how language differences and contextualized factors impact student outcomes.
Gabriela Caviedes, College of Education, Sport Psychology
Through research, Caviedes wants to better understand sports competitors and how to best enhance their mental performance. Specifically, Caviedes is interested in equipping athletes with psychological skills that promote personal well-being and limit the negative effects of stress and pressure on performance outcomes.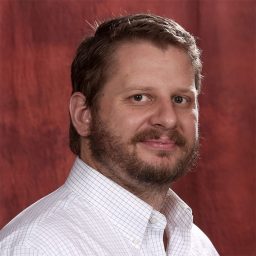 Daniel Betancourt, College of Medicine, Biomedical Sciences
Betancourt always wanted to pursue a career in biotechnology, but fortune seemed to keep pushing him in other directions. The birth of his son shifted the paradigm, though, and motivated him to set an example. His research interests are centered around translational biotechnology, including the design of drug and biomedical devices, gene therapy, and biosensors.
Four students were awarded the McKnight Dissertation Fellowship for the 2020-2021 academic year: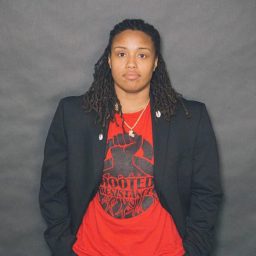 Roc Rochon, College of Education, Sport Management
As a community organizer and former student-athlete, Rochon believes that sport is a contemporary cultural institution consumed at large and constructed through media representations of gender, race, ability, nationality, etc. Rochon's research focuses on the political economies of sport and the active body as a site of refusal to coloniality and commercialized sport.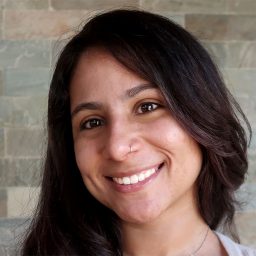 Mariangelly Diaz-Rodriguez. College of Arts and Sciences, Astrophysics
Originally from Puerto Rico, Diaz-Rodriguez conducts research on stellar evolution theory, which predicts that stars eight times larger than the mass of the sun collapse as a supernova. Using statistics, Diaz-Rodriguez places unique and robust constraints on stars that explode to better understand and measure this phenomenon. 
Kerestin Goodman, College of Arts and Sciences, Chemistry and Biochemistry
Goodman studies the effects of environmental toxins on human cell lines. Specifically, Goodman works with microplastics, which refers to plastic debris that is less than five millimeters. Her dissertation "Cytotoxic Effects of Microplastics on Human Cells," which she defended last semester, found that these minuscule pieces of plastic can alter human lung cells.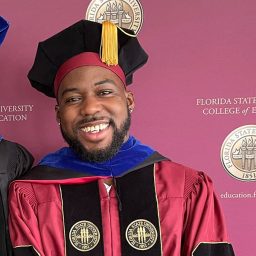 Lamont Williams, College of Education, Sport Management
Williams graduated from FSU this past summer and is currently an assistant professor in the Department of Kinesiology at San Jose State University in San Jose, California. A scholar-activist, his research interests include sport law, social justice, activism and intercollegiate athletics.
10 students were awarded the McKnight Doctoral Fellowship for the 2020-2021 academic year: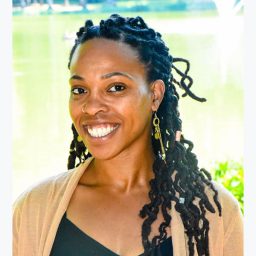 Camille Lewis, College of Education, Learning and Cognition
As a second and fifth grade teacher in Title I schools, Lewis was a firsthand witness to the systematic inequalities that plague school systems. This motivated her to pursue a doctoral degree to further understand the role of community in educating the youth. Her research focuses on the impact of cultural worldview on school curriculum and assessments.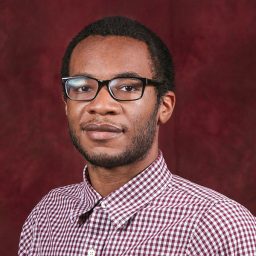 Frederick Feely II, College of Medicine, Biomedical Sciences
During his undergraduate studies, Feely II became aware of gaps in the understanding of pathogen-host interactions leading to protection against infections and disease. This inspired him to look further into how these interactions occur on a molecular level. His research interests are centered around pathogen-host interactions related to oncology and oncogenesis.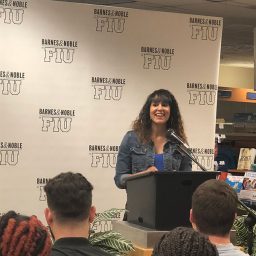 Bertha Crombet, College of Arts and Sciences, English – Creative Writing
Crombet developed a lifelong love of words at the age six and knew even then that she wanted to teach English and inspire others through the power of language. She's been published in Jai-Alai Magazine, Black Warrior Review and Painted Bride Quarterly, and received the Academy of American Poets Prize in 2018.
Kalan Horton, College of Business, Business Administration – Strategy
Horton is pursuing a doctoral degree to better understand business environments and corporate social responsibility. A community leader, volunteer and mentor, his overall goal is to influence and implement systemic economic change.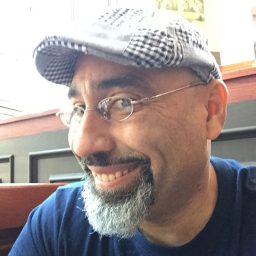 Vince Omni, College of Arts and Sciences, English
After more than 20 years since earning a bachelor's degree in English, Omni is pursuing a doctoral degree with the intent of advancing his knowledge of African American literature and culture. His writing underscores the humanity of people in the Black Atlantic, especially those in the United States.
Royce Pokela, FAMU-FSU College of Engineering, Mechanical Engineering
Pokela studies experimental aerodynamics, specializing in high-speed flows. He hopes to contribute to fundamental research that can increase the understanding of high-speed flight, leading to safer space travel and less expensive commercial supersonic flights.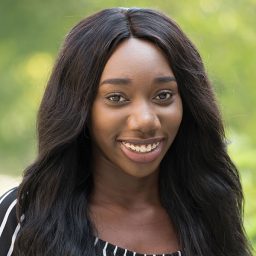 Fatou Gaye, College of Arts and Sciences, Psychology
The goal of Gaye's research is to develop non-medicinal treatments for children and adolescents with ADHD. She's particularly interested in executive function treatment protocols and how they relate to academic achievement outcomes in these clinical populations.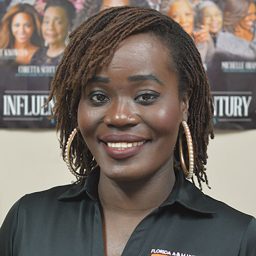 Sheila Labissiere, College of Education, Educational Leadership and Society
As an education policy analyst, Labissiere aspires to conduct research and advocacy work crucial to the pursuit of social equity within the public education system. For the past four years she's operated the Freedom School program, a six-week literacy camp at FAMU DRS that enables aspiring teachers to gain culturally relevant teaching experiences.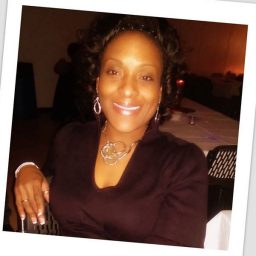 Christy Chatmon, College of Communication and Information, Information Science
Chatmon was an IT instructor for more than 20 years before she decided to pursue a doctorate and add to the body of knowledge pertaining to the expansion of diversity, specifically Black women, in computing fields. Her research looks to provide insight on how to improve the leaky pipeline for Black women in computing fields within academia.
Camille Adams, College of Arts and Sciences, English – Creative Writing
After completing her master's degree, Adams knew she wasn't finished learning. Attracted to Florida State by the Creative Writing Program's strong standing and Florida's warm weather, she writes about toxic familial and cultural behaviors in Caribbean societies that are either upheld as tradition or swept under the rug.
For more information about the McKnight Doctoral and Dissertation Fellowships, visit fefonline.org. To learn more about the current FSU McKnight Fellows, visit ogfa.fsu.edu/about-us/mcknight-fellowships. For information about other external fellowships and awards, visit ogfa.fsu.edu.