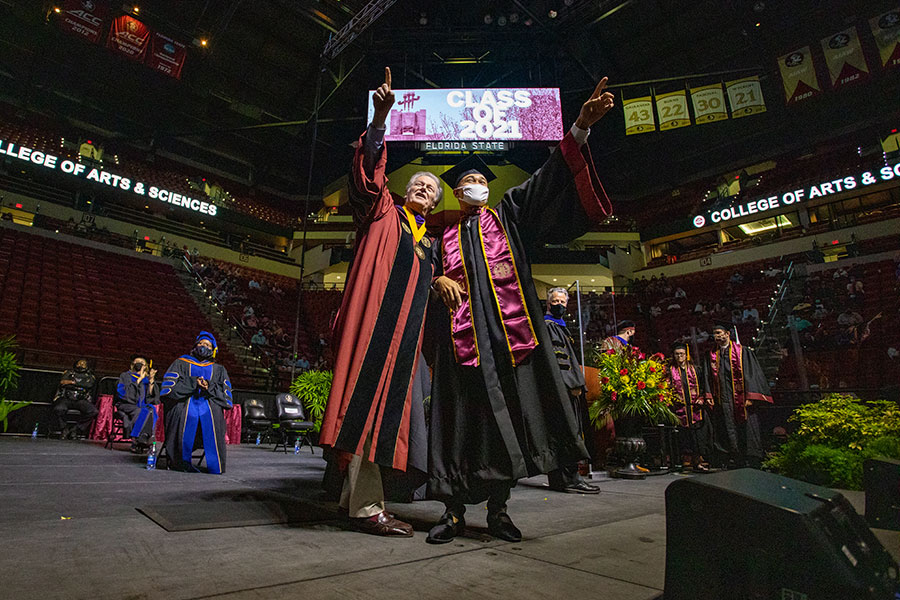 Florida State University celebrated its spring graduates during its first in-person commencement ceremonies in more than a year Saturday, April 17, at the Donald L. Tucker Civic Center.  
The university is holding 11 smaller commencement ceremonies over the course of the next two weekends to allow for proper social distancing for graduates and their guests.  
President John Thrasher is presiding over the ceremonies, as well as serving as the commencement speaker. He told Saturday's graduates how thrilled he was that they were able to gather in person for graduation.  
"And after the year we've had together, with the sacrifices you have made — remote learning, virtual events, social distancing — you deserve this celebration," he said. "Thank you for your resilience, patience, flexibility and hard work."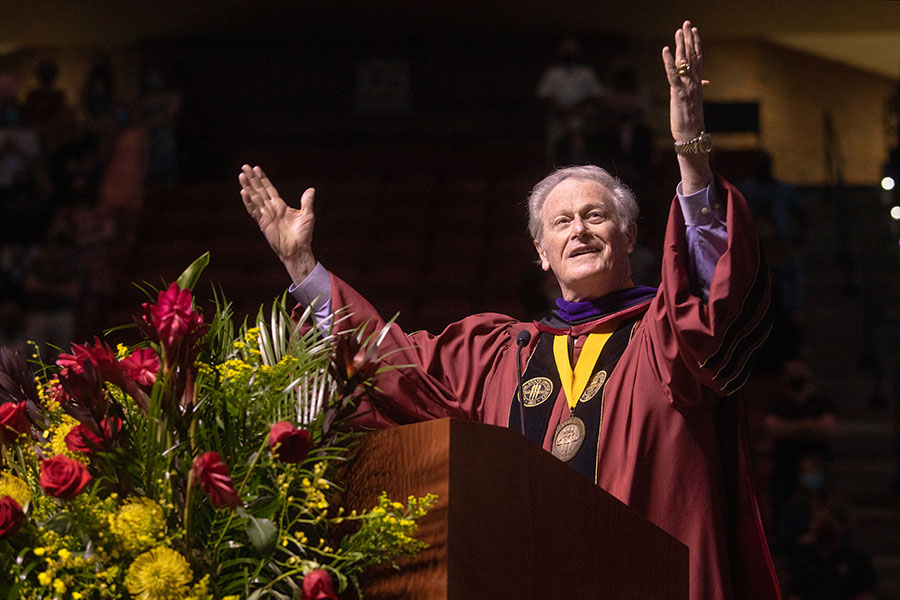 Thrasher said this year's ceremonies will be extra special to him as they are the last time he will preside over commencement as FSU's 15th president. He talked about how much he has learned during his term and how the experience has changed him.  
"I'm not the same person who walked up the steps of Westcott to begin my first day of the presidency back in 2014," Thrasher said. "And I imagine when you look back on your first day at FSU, the same will be true for you, too.  
"Because when you meet new people and learn new things, you look at yourself and the world a little differently. You can't help but grow and evolve. That's the transformative nature of a university." 
Thrasher told graduates to remember that graduation isn't an end — it's the start of something new and that a new adventure awaits them. 

"None of us knows exactly what is in store for us," he said. "When I graduated from Florida State, I never could have imagined that I would one day be president." 
Jonathan Levin, Student Government Association president, delivered a video message to his fellow graduates and congratulated them on persevering through a difficult year.
"The Class of 2021 is beyond resilient," Levin said. "Students from across the globe, but especially here at FSU, redefined what it means to be unconquered. Now, we have an opportunity to take the skills we were taught, the strength we acquired and the character we have developed out into the world."  
Florida State is awarding degrees to 7,251 graduates this semester: 5,531 bachelor's degrees, 1,166 master's and specialist degrees, 180 doctorates, 206 juris doctor degrees, 42 juris master's degrees, 7 LLMs and 119 MDs.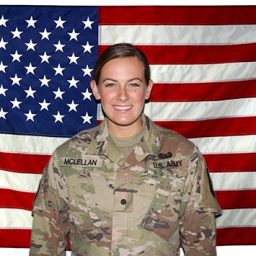 Lexington McLellan, a psychology major and the winner of this year's prestigious U.S. Army Cadet Command George C. Marshall Award, said her post-FSU journey will see her take to the skies when she begins flight school this fall.  
"My initial goal here at FSU was to be the top cadet and get a good grade point average, and I was able to do that," she said. "Now my next goal is to be top of my class in flight school." 
McLellan, who graduated Saturday morning, will commission as a second lieutenant and said her experience at FSU has prepared her to take this next step.  
"When I came to FSU from Germany where my dad was stationed, I really didn't understand how much I would grow, as an individual and as a leader," she said. "I grew up a lot here and kind of found my place as a cadet and as a student. In my time here I've set goals, worked and met them and now I keep setting more goals."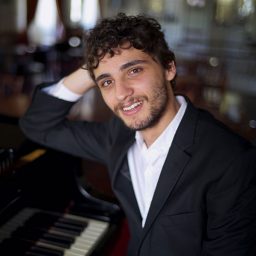 André Golbert, who has been living with his family in Brazil since the beginning of the pandemic, earned his Doctor of Music degree from the College of Music Saturday night. He celebrated commencement remotely, watching the livestream surrounded by family in the southern city of Porto Alegre. 
While studying for his doctorate, Golbert developed skills as a performer, teacher, lecturer and scholar.  
"Completing a doctorate is an important, emotional watershed in that students become their professors' colleagues," he said. "In my case, it will also be a bittersweet moment: though I will celebrate the past four years of learning and of growth, I will also miss my days as an FSU student."  
Golbert said the things he will miss most about FSU are the amazing recitals taking place every week at Opperman Music Hall, the beautiful campus — an idyllic setting both for studies and for study breaks — and the university's supportive community of faculty, staff and students.  
"I rest in knowing that all the memories and relationships built during my FSU years will be for life: they will ultimately transcend both time and distance," Golbert said. 
Next, Golbert will pursue an Artist Diploma degree at the prestigious Guildhall School of Music and Drama, located in London's Barbican Centre.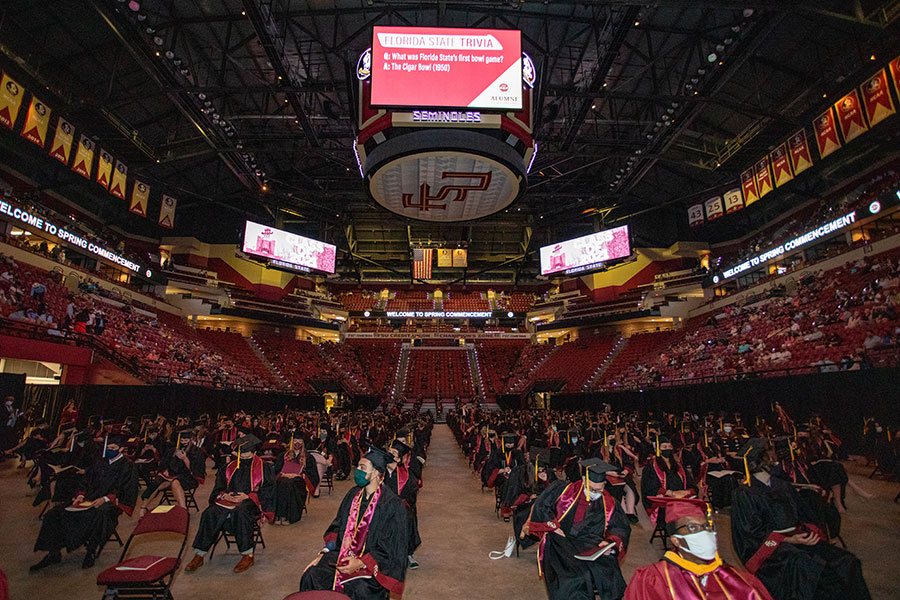 Liam Wirsansky graduated Sunday with dual degrees in theatre and information, communication and technology and is excited to celebrate his accomplishments with immediate family.  
"After over a year of social distancing and cancellations of in–person events, it will be exciting to celebrate the perseverance that was shown by students and their families throughout the process to put themselves into the necessary position to graduate," Wirsansky said. 
Wirsansky participated in the FSU Honors Program and Undergraduate Research Opportunity Program (UROP), earned membership in the Garnet and Gold Scholar Society and completed an Honors in the Major Thesis Project. He also served as the president and artistic director of for the student theatre company, White Mouse Theatre Productions. 
"I love FSU because it provides resources for students to create their own opportunities and the time to develop their craft — whether that's chemistry or dance, while discovering the best version of themselves that they can be," he said.  
After graduation, Wirsansky plans to pursue a graduate degree in library sciences with aspirations of a career working for public libraries to help serve the underserved and those in need.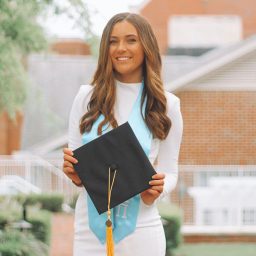 Maggie Fitzsimmons, who recently won the 2021 President's Undergraduate Humanitarian of the Year Award, graduated Sunday with a degree in clinical professions through the Interdisciplinary Medical Sciences program and a perfect 4.0 GPA.  
"I love Florida State University because it is so much more than a school — the students and faculty members I've met have consistently shown they want to help me succeed, and I've had the opportunity to do the same for them," Fitzsimmons said. 
Fitzsimmons, also a member of the FSU Honors Program, founded the first–ever collegiate board of the Epilepsy Foundation of Florida and certified more than 100 individuals in seizure first aid.  
"As a person living with epilepsy, this organization is very special to me and it is so incredible to be graduating from a university that has shown me so much support and allowed me to achieve all of my goals," Fitzsimmons said.  
Although she's sad to leave the university, Fitzsimmons said she knows she'll always have her FSU family. 
"Whenever I achieve a goal, there is a group of people cheering me on; whenever I'm overcoming a challenge, there is a group of people there to lean on," Fitzsimmons said. "People at FSU genuinely care about each other and have created a community that allows people to gain much more than a degree during their time as a student."  
All ceremonies will be livestreamed and archived at https://learningforlife.fsu.edu/fsu-graduation/.