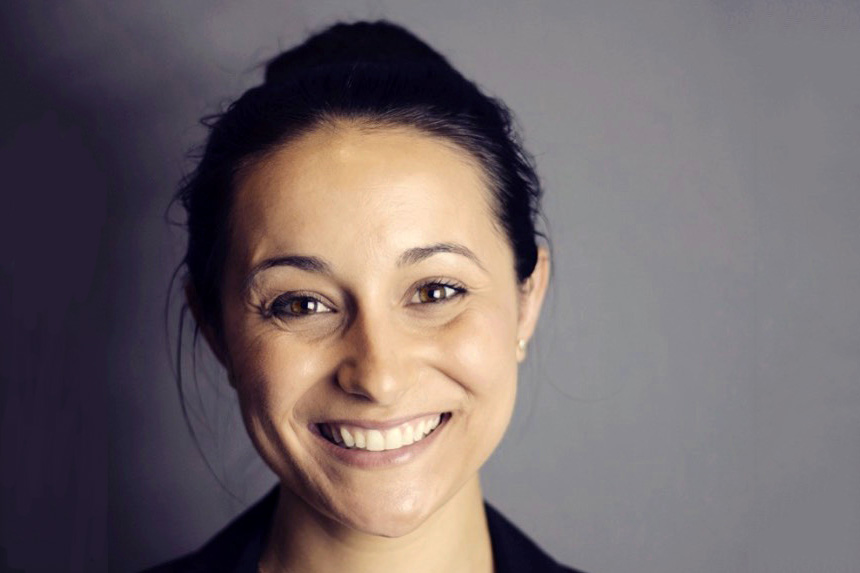 Caitlin Strawder, a 2013 graduate of Florida State University, has won a prestigious Thomas R. Pickering Foreign Affairs Fellowship supported by the U.S. Department of State.
The program provides funding, mentoring and professional development for a job in the U.S. Foreign Service — an accomplishment that Strawder had once considered a "far-fetched" dream.
"I'm still in shock," Strawder said from her current job as a conflict resolution mediator at the New York Peace Institute. "I'm so grateful and excited about what comes next. It's really a chance to make this big dream come true."
Strawder's big dream of becoming a foreign service officer developed at FSU as a student in the College of Social Sciences and Public Policy, where she earned degrees in political science and interdisciplinary social sciences. But she arrived on campus as a freshman in 2009 with a very different dream: becoming a city manager.
Now, that plan makes her laugh.
"Eight years ago, I never could have conceptualized coming this far and going into the Foreign Service," said Strawder, a native of Deltona, Fla. "You can't help but laugh what you thought your life would be like."

Strawder's life veered in another direction when she earned admission to FSU's Service Scholar Program in the Center for Leadership and Social Change, which offers students leadership and service opportunities. Scholars perform 75 hours of community service per semester, enroll in service-focused courses and receive an annual scholarship of $2,400.
Strawder's experience in that program prompted her to focus more on service and what actions she could take to generate positive change. She was also selected as a member of the Social Science Scholars program in the College of Social Sciences and Public Policy, which made it possible for her to teach in El Salvador one summer.
The experience turned out to be transformative. It was her first trip abroad and she learned as much as her students: They described in vivid detail what it was like to grow up in a country still struggling a generation after the civil war there officially ended in 1992.
"That was really the first time I was able to look at conflict and its effects, even decades after the war," Strawder said. "There is still a lot of fallout from their civil war. It's almost like a stain that conflict leaves behind and if left untreated, it darkens everything and really makes itself part of people's everyday awareness. I saw those issues needed to be addressed and noted, and it was really impactful."
Strawder returned to FSU and dove into service-related projects and courses. People noticed her leadership.
She won a multitude of awards for her commitment to service and academic performance, including FSU's Profiles of Service Award, the Charles Billings Public Service Award in the department of political science and the Ben Rosenbloom Memorial Service Scholarship from the Center for Leadership and Social Change. Strawder also earned honors as a Garnet and Gold Scholar, Golden Key Honor Society member and Social Science Scholar in the College of Social Sciences and Public Policy.
Those experiences, as well as valuable mentorship from FSU Professor Phillip Chicola, now retired, changed the trajectory of her life.
"He served in the U.S. Foreign Service, and I consider him to be a strong mentor because what seemed so far-fetched to me — a career in foreign service — was absolutely attainable. After I came back from that international experience and got that kind of mentorship, it helped drive me forward in this direction."
Two other mentors at FSU helped Strawder expand her vision for her life. Craig Filar and Josh Stanek in the Office of National Fellowships offered invaluable guidance, including one piece of advice she's never forgotten.
"Dr. Filar says all the time, 'Let your dreams grow so big that they scare you.' They are my absolute heroes."
Strawder took the big-dreams advice, but didn't let it scare her. She jumped at the chance to move to Colombia, South America, after graduation to serve as a teacher, thanks to a Fulbright English Teaching Assistantship. Strawder lived in Colombia for two years and during that time, she took a master's level course there studying conflict resolution.
"That experience was absolutely extraordinary," Strawder said. "It was an opportunity to work with their education program in a time of change and be in that space at a unique socio-political intersection."
Filar said Strawder embodies one of the most important qualities of a leader.
"I have always been impressed by Caitlin's determination to challenge herself to grow and learn outside her comfort zone," Filar said. "Caitlin approaches life with integrity, ingenuity and passion whether serving as a transformational servant leader on our campus or as a Fulbright English Teaching Assistant in Colombia. I'm incredibly proud of Caitlin and her well-deserved recognition as a Pickering Fellow. She will represent Florida State University exceptionally with this distinguished honor."
The Pickering Fellowship program will help Strawder pursue a master's degree at Columbia University in New York City. She plans to study international relations focusing on security policy and will also complete internships with the U.S. State Department in Washington, D.C. and overseas. The fellowship requires a commitment to work with the U.S. Foreign Service for five years.
Strawder is excited to embark on the next segment of her winding career journey.
"The State Department decides where they can best use you," Strawder said. "Given my past experience, that could be someplace in South America or studying security policy in places where there is a less stable relationship or where conflict resolution skills are needed. I'm ready. Wherever the wind and the State Department takes me."