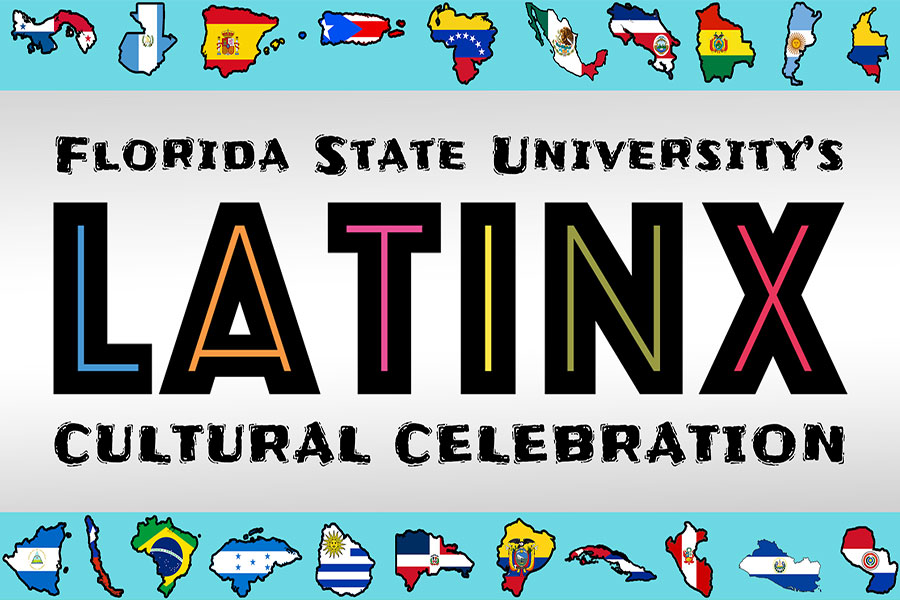 Florida State University students, faculty, staff and administrators gathered online this year for a spirited cultural celebration of the Latinx community Monday, Sept. 28, via Zoom.
The second annual event, first held last year in Ruby Diamond Auditorium, gathers the university and Tallahassee communities to share in the acknowledgment of the history, untold stories and significant contributions of the Latinx community.
"The vision for the Latinx Cultural Celebration is a space where not only every identity within the Hispanic/Latinx culture is embraced and celebrated, but are encouraged to support all identities across cultures," said Maria McIntyre, chair of the celebration committee and a program coordinator in the Center for Leadership & Social Change.
FSU President John Thrasher welcomed attendees and reinforced diversity as one of the university's top priorities.
"I always say our diversity is our strength, and it's wonderful to take this time to celebrate and appreciate the special place our Latinx members have in the Florida State family," Thrasher said. "I hope everyone is inspired by the words and actions of those who will speak or will be recognized with an award."
The celebration comes at a time when FSU is approaching the 100th anniversary of the graduation of its first Latinx students.
"This is especially exciting as we begin preparations for the 100th anniversary of the first Latinx students to graduate from FSU," Thrasher said. "Our Latinx committee is already planning and fundraising for what I know will be a wonderful centennial celebration in 2021."
Associate Professor of History Robinson Herrera received the Latinx Distinguished Service award. Herrera teaches undergraduate and graduate courses on Latin American social and cultural history, and more specialized courses on history through film, race and class in the colonial period.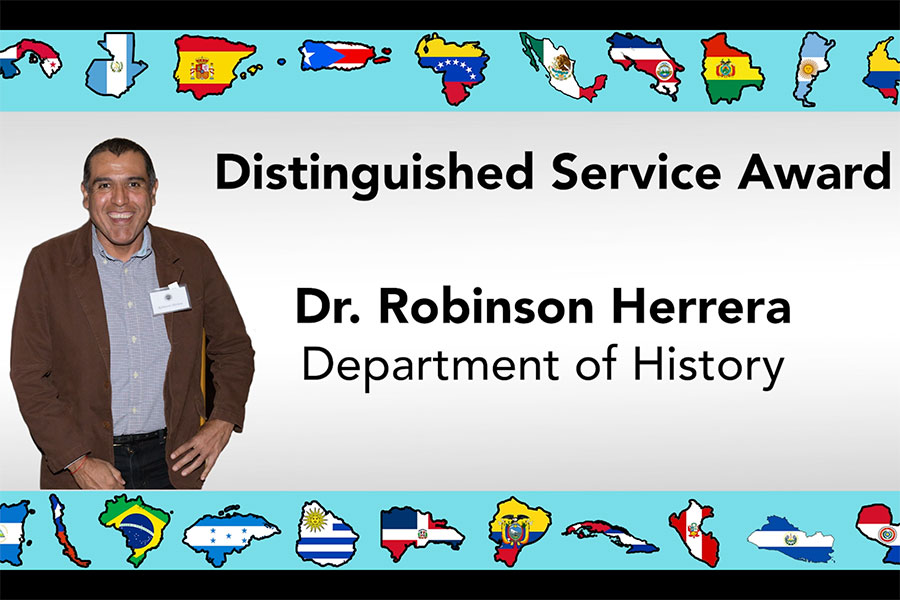 Joi Phillips, director of the Center for Leadership & Social Change, noted Herrera's instrumental role in creating the Latinx Faculty Advocacy Group, which eventually became the Latinx Faculty/Staff Network.
"It was through his vision, leadership and tenacity that the group came together and gained recognition from University Administration," Phillips said. "Herrera's commitment to fostering inclusion and achievement goes well beyond his leadership in terms of faculty mentoring and recruitment. His work with first generation college students is particularly noteworthy, and I know from talking with some of these students that Herrera's encouragement and guidance has been instrumental in their success."
This year's event also included a Land Acknowledgement ceremony conducted by Luis Porto Hernandez, president of the Hispanic Graduate Student Association, and Adela Larramendi, director of the Hispanic/Latinx Student Union. The acknowledgement recognized that FSU resides on the ancestral lands of the Apalachee, Creek, Miccosukee, Muskogean and Seminole people, and paid respect to their ancestors.
"We encourage everyone in this space to engage in learning more about these tribes, reflecting on the ways in which we occupy land not ours, seeking out indigenous literature to enhance our understanding and increase our knowledge," Larramendi said. "May we continue to acknowledge and appreciate the native peoples who once called this land home."
Members of the Latinx Faculty/Staff Network and students also shared reflections on why it's important to celebrate Latinx culture.
The event marked the opening of nominations for the Rosalina Gonzales Award, which is named after the first Latinx student believed to have graduated from the Florida State College for Women in 1921. Faculty or staff may nominate an undergraduate or graduate student for the award through Monday, Nov. 2, at thecenter.fsu.edu.
The Latinx Cultural Celebration was sponsored by the Division of student Affairs, the Center for Leadership & Social Change, Latinx Faculty/Staff Network, Hispanic/Latinx Student Union and the Hispanic Graduate Student Association. The event builds upon the long-standing U.S. tradition of observing Hispanic Heritage Month from Sept. 15 to Oct. 15 by celebrating the histories, cultures and contributions of American citizens and immigrants whose ancestors came from the Spanish-speaking Caribbean, Central and South America, and Spain.
To watch the full event, visit thecenter.fsu.edu/Latinxcelebration.