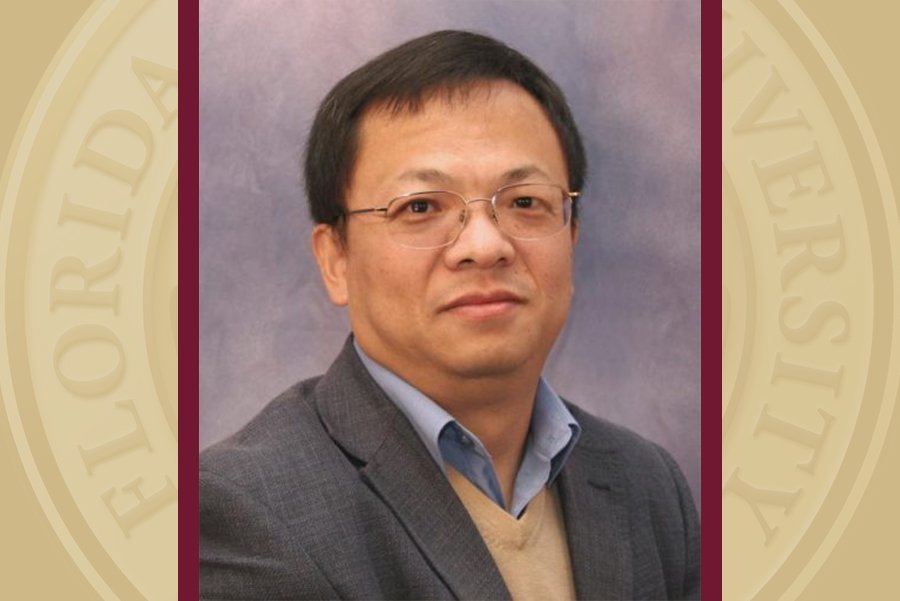 A Florida State University researcher has been named a Fellow of the National Academy of Inventors for his innovative work with carbon nanotubes and other composite materials.
The NAI announced Richard Liang, director of the High-Performance Materials Institute, would be a part of the 2021 class, which will be inducted in June 2022. Liang holds 36 patents for his work with carbon nanotubes, new methodologies for creating useful nanotube films and composite materials, high-strength nanocomposites and energy devices. He regularly solves real-world problems with these technologies, such as studying ultra high-strength composites for NASA applications and high thermal conductive structural composites for electronics and aerospace applications.
"Richard is an extraordinary researcher whose track record of innovation speaks for itself," said Interim Vice President for Research Laurel Fulkerson. "This nomination to the National Academy of Inventors is well deserved and a testament to his dedication and creativity in the lab."
The 2021 Fellow class hails from 116 research universities and governmental and nonprofit research institutes worldwide. They collectively hold over 4,800 issued U.S. patents. Among the new class of Fellows are 33 members of the National Academies of Sciences, Engineering, and Medicine, and three Nobel Laureates, as well as other honors and distinctions. Their collective body of research and entrepreneurship covers a broad range of scientific disciplines involved with technology transfer of their inventions for the benefit of society.
Liang said that he was honored by the news and attributed much of his success to the support from the university and his graduate students and postdoctoral researchers.
"This is a great recognition for our teamwork, leading expertise and state-of-the-art facilities at the FAMU-FSU College of Engineering and HPMI," Liang said. "Many of my co-inventors are and were graduate students and postdoc fellows. Their experiences in innovative research, patent application process and participating in technical transfer and commercialization will inspire them to become the engineering leaders of the future."
Liang's technologies have not sat on the shelf. Nearly half of his patents have been licensed out to four separate companies with additional applications optioned to a fifth.
Liang received his doctorate in materials science and engineering from the Beijing University of Aeronautics and Astronautics and joined Florida State University in 2001. He holds the Spirit Eminent Scholar Chair in the Department of Industrial Engineering in the FAMU-FSU College of Engineering.
"This recognition is very well deserved, indeed," said Murray Gibson, dean of the FAMU-FSU College of Engineering. "Richard has made major impact, both as a researcher and a leader on our campus and beyond, on manufacturing of composites and nanomaterials. We are fortunate to have him as a colleague, administrator and researcher in our college."