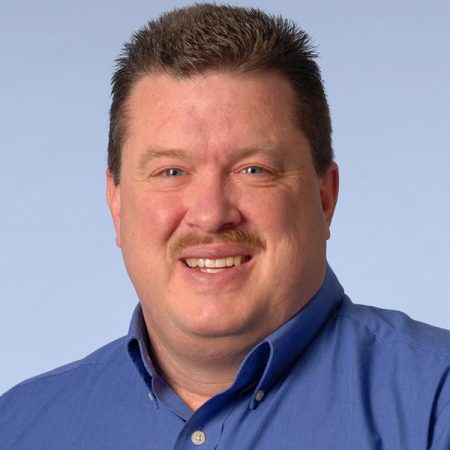 The Florida State University College of Medicine has hired a founding director for its proposed Master of Science in Physician Assistant Studies program after a national search.
James Zedaker will join the program in January, focusing on helping the program through its initial and lengthy accreditation process.
The program at the FSU College of Medicine is new, but Zedaker has done this before. Twice.
He was the founding director of a new physician assistant studies program at Ohio University, where he also served as a clinical assistant professor. Prior to that, he was a founding faculty member and academic coordinator for a new physician assistant studies program at Indiana University. Zedaker earned a master's degree in physician assistant studies from the University of Nebraska.
"We are very pleased with the result of our search, and I am excited to have Jim accept our offer and begin this new role soon at Florida State," said College of Medicine Dean John P. Fogarty. "He was attracted to our mission and our program, and this is a great fit for him. He has all of the requisite skills that we were looking for in a director."
FSU is hoping to admit its first class in 2017 and intends to grow to 60 students a year at full enrollment.
The FSU College of Medicine was created in 2000 to address the need for more physicians in Florida, especially those who will serve in primary-care specialties and work with elder, rural, minority and underserved populations.
The medical school has been successful in producing physicians consistent with its mission, but it's not enough. Physician assistants, also known as PAs, provide another layer of primary-care providers capable of further strengthening the College of Medicine's commitment to improving access to care in Florida and beyond.
Physician assistants work as part of a health-care team under a physician's supervision. Students in the new PA program at Florida State will spend two years learning within the same network of faculty physicians who teach FSU medical students.
"We have an ideal model here at FSU with our distributed regional campuses to train future physician assistants in office settings providing patient-centered care," Fogarty said. "Learning to work in the same settings as our medical students will provide early experience in team-based care, a critical model to address the primary-care shortages in our state."
Physician assistants are in high demand as Florida and the United States look for ways to address a physician shortage that also has been the impetus for a wave of new medical schools in this country. The FSU College of Medicine was the first new M.D. program to open in the U.S. in 20 years. Since 2008, more than a dozen new medical schools have been established nationwide.
Physician assistants are expected to play a critical role in meeting rising needs in primary care as millions of formerly uninsured citizens gain access to health care as part of the Affordable Care Act.
Forbes magazine ranked physician assistant first on its list of "The 10 Most Promising Jobs of 2015" due to increased demand for PAs, high pay and short completion period. The median pay for a PA is $98,387, according to the National Commission on Certification of Physician Assistants. More than 75 percent of recently certified PAs reported receiving more than one job offer.
"The commitment that the College of Medicine has made to embrace, support and integrate our students into the already proven community-based clinical education setting will not only provide a unique model for our students, but may also prove to be a benchmark in PA education," Zedaker said. "This is a great team that is student- and patient-centered, and I am honored to be part of it."
PA students at Florida State will spend one year at the main campus in Tallahassee and one year at one of the medical school's regional campuses, which are located in Daytona Beach, Fort Pierce, Orlando, Pensacola, Sarasota and Tallahassee. Students will learn basic and behavioral sciences at the main campus and will focus on clinical education in the second year at a regional campus.
A similar approach is the basis for the College of Medicine's successful four-year M.D. program. In fact, clinical subjects for the PA program will follow the medical school's curriculum to include family medicine, geriatrics, internal medicine, psychiatry, emergency medicine, pediatrics, general surgery and elective rotations.